Massage
NO HANDS® Massage
A powerful, dynamic massage which has been hailed as the 'gentle giant of massage' because it can go so deep, yet feel so pleasant and relaxing.

How does it work?

If you are new to NO HANDS Massage you may already be wondering how it works if the hands are not used. In actual fact the hands do play a part in providing lighter strokes whilst the deeper strokes are carried out by using the soft surfaces of the forearms and the practitioner's body weight. This makes for a very pleasant, deep and flowing massage where tensions just melt away. The controlled use of depth and speed means that every massage can be tailored to your individual needs from deep tissue work to soothing, nurturing touch.

Why book a NO HANDS Massage?

Deep and sustained touch can utterly transform your life. Structural imbalances can be put right without you even noticing. Areas that you didn't even know were tense can be loosened. Like a tight piece of clothing that has been shrunk, your whole musculature can be pleasurably stretched and any restrictions released. Massage can reconnect the body and mind, while connecting you with the deep self-healing potential within. Through reconnecting and rebalancing, touch can also release blocked energy, and when exhaustion is the issue, NO HANDS Massage can help restore you more powerfully and deeply than any harmful stimulant.

As our body changes, so too do our thoughts, our emotions and our whole connection with ourselves. In this respect, Massage is probably the most total therapy available. With the support of powerful touch anything is possible...

Where did it come from?

NO HANDS Massage was founded by UK therapist, Gerry Pyves. He conceived and developed this approach over 20 years of clinical work. The NO HANDS® trademark means that you are assured of the high standard of my professional training and ongoing development with the NO HANDS® Massage Association.



NO HANDS Full body massage



If you wish to have the full NO HANDS experience then this is the best way to do it. From beginning to end, you can feel yourself enveloped in the healing power of touch. Your body can take whatever it needs from the treatment whether it is nurturance, connection or rejuvenation.

NO HANDS Side-lying massage



This is for anyone who has problems lying on their front or back for any length of time. Once you are settled into a comfortable position with plenty of pillows and covered with warm towels, deep flowing nurturing strokes are applied to the back, neck, shoulders, hips, legs and feet.

NO HANDS Clothed massage



A great way to experience the full power of the NO HANDS experience without the need for oil or undressing, working entirely through towels to protect your clothing.

NO HANDS Colon Treatment



This is a uniquely naturopathic and detoxifying massage of your belly which allows your body to balance itself. Gently strengthening the muscles in the walls of your large intestine is the simplest and most natural way to bring your tissues back to health.

NO HANDS Structural Release Treatment



Using some of the newest and deepest bodywork techniques in the world, you can free up the spine, neck and hips so they can function as they were always meant to. When you spine, neck and hips are free, supple and flexible, then nerve, lymph and blood supply to all your organs is improved with increased health and energy.

NO HANDS Deep Tissue Massage



Whether you are a top athlete, or just someone who enjoys sport or regular exercise as part of your life, Deep Tissue Massage provides you with the necessary passive stretching and 'mulching' of your muscles to ensure optimum efficiency. This will not only help to reduce injury but also help to speed up recovery after events.

NO HANDS Reflex Treatment



Stimulating the reflexes of your feet is as ancient as touch itself and can affect your whole body. Based on the principle that your foot represents your whole body, millions of people all over the world have experienced the powerful therapeutic benefits of Reflex treatment. The NO HANDS Reflex treatment takes it one step further. Experience the power of your reflexes being worked WITHOUT PAIN but deeper than you have ever felt! With the use of clear hand signals you remain in charge of the session so it is neither too deep nor too light for you.

NO HANDS Head Massage



This treatment is actually a massage of your whole head, neck, face and shoulders! It can help you to totally release tension throughout your whole being and leave you feeling nurtured and rejuvenated. A profoundly uplifting experience.

NO HANDS Detox Treatment



This is a powerful treatment which combines working specific reflex points on your feet with the deep and powerful NO HANDS Colon treatment. This stimulates your body's own natural instincts to detoxify and cleanse itself. It is particularly good for those times in your life when you know you just need a good 'clear out.'

Standard Price - £40
Monthly Standing Order Price - £30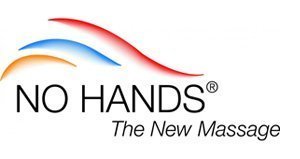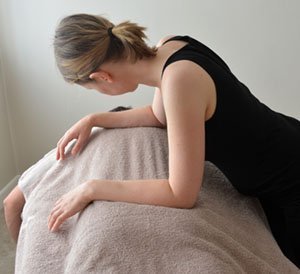 "I would thoroughly recommend Ailia. No Hands Massage is an incredibly relaxing experience – it feels more powerful than a regular massage but in such a soothing way … you go in with the tensions and stresses of the week and you come out feeling somehow replenished in mind and body." - Vivienne.
"It would be hard to find a more relaxing experience. But for the tide lapping on the shore below Ailia's treatment room, there was no sound of modern life or intrusion for the whole perfect hour." - Gabbi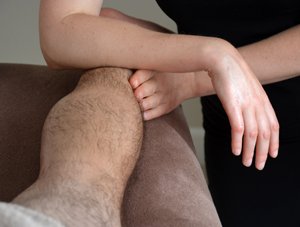 "I was struggling to play golf, having been diagnosed with degeneration in my knee. After several treatments, I am virtually pain free and exercise most days. Without massage, it is unlikely that I could continue all my sporting activities."

- Viv